Raise Money for FHS Scholarships and Help the Environment Too!
The FHS tries to provide at least one scholarship each year to a graduating senior who is a member of the French Honor Society. These funds are raised through the recycling of used toner and print cartridges. If you would like to donate your used cartridges, please place them in a ziplock bag and bring to NMHS for processing. To view a list of which cartridges we can collect go to http://www.ecyclegroup.com/.



Any additional questions may be directed to the FHS advisor at NMHS: Mrs. Polley.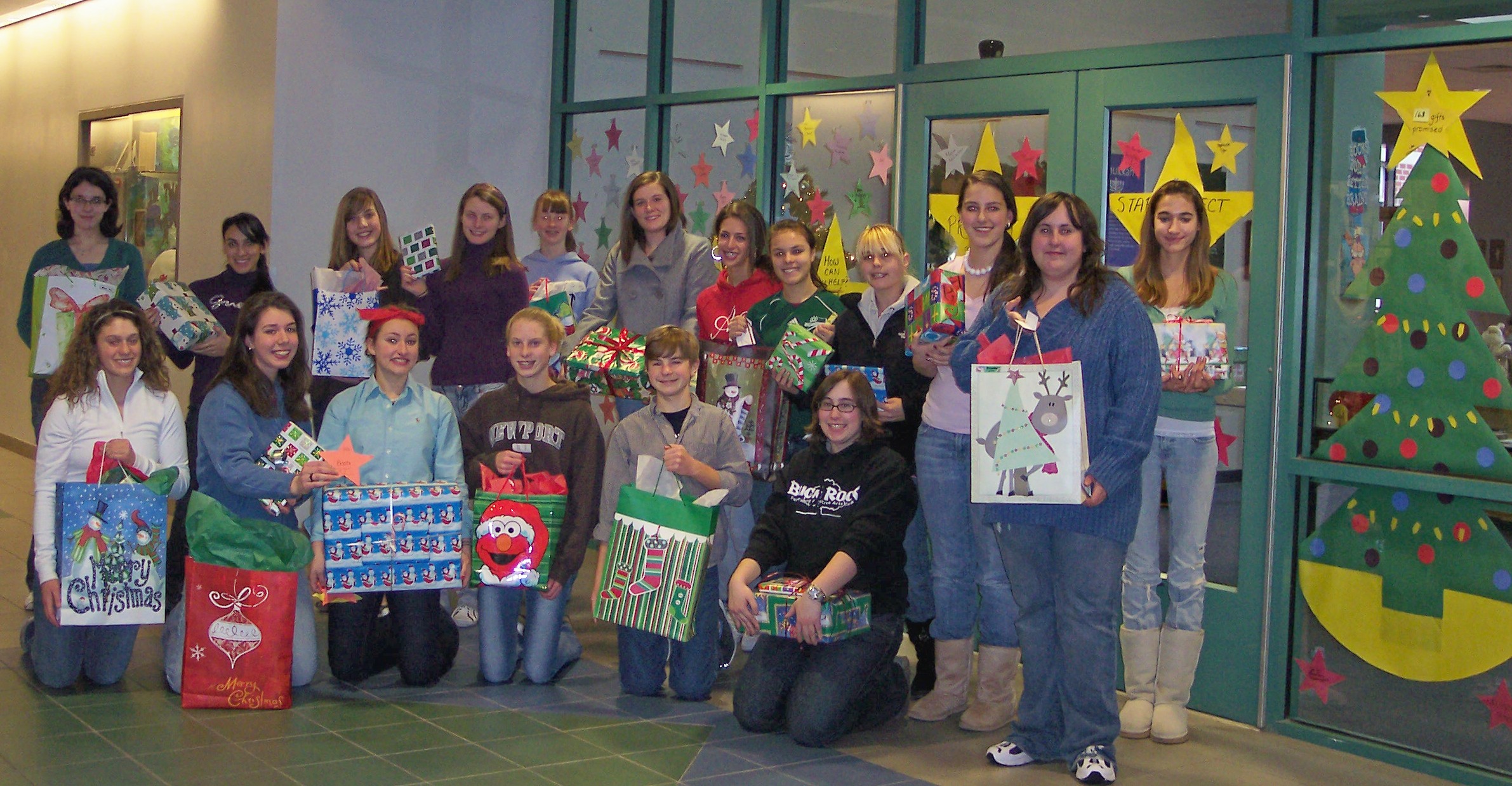 The French Honor Society administers the Star Project each year in an effort to improve the holidays for the less fortunate people of New Milford. NMHS students sign up for a star individually, with a group, or with a class. Participants purchase either boots or books or both and return them to FHS members for wrapping in time for holiday delivery.
This is the NINTH straight year that NMHS has participated in the program! This year the French Honor Society collected and wrapped over 84 pairs of boots and close to 150 books for the needy.

Pictured are some of the French Honor Society members in front of the Star Project display at NMHS.